Cause I was thinking, and cause someone else thought I should, I decided to do the Girl-Crush version of the Top 10 20 meme. It was actually pretty hard to come up with a 20 - not because I could think of 50 ppl like with the guy version, but cause there's not many woman I actually love. Like, yes, love... nah. So I sort of threw together a 20 from my likes and loves.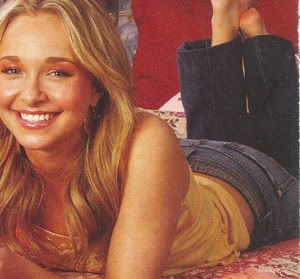 20. Hayden Panettiere
Actress - Heroes, Malcolm in the Middle


Okay so I guess I first saw Hayden on Malcolm in the Middle but I didn't really take any notice of her until Heroes. She's an accomplished actress for such a young age, and I just really like her cause she's cute, bouncy and adorable. Nuff said. hehe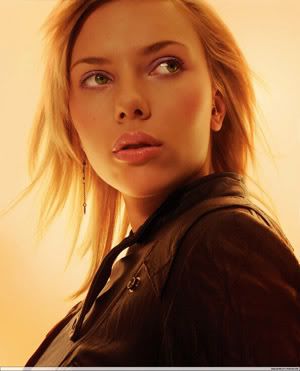 19. Scarlett Johannson
Actress - The Prestige, The Island, Match Point


Um... LOL I dunno why I like her so much. There's something sultry about her. I first saw her in The Island and that was such an awesome kick-ass movie I was instantly swept away by her performance.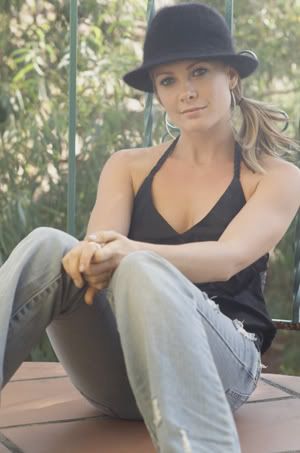 18. Natalie Bassingthwaighte
Actress/Singer - Neighbours, Rogue Traders


I go through my phases with Nat. At the moment I really like her. I first saw her on stage in a theatre production of Footloose and she blew me away then with her talent. Not too long after she was signed to the Aussie Soapie Neighbours where she used her acting skills to catapult herself into local stardom. Amusingly, they made sure her character was an incredibly bad singer on the show. Since then Nat has also become the singer for a dance-pop band called Rogue Traders who are seeing phenomenal success Australia-wide (with the hugest fan base in Adelaide). I've seen her twice live again since that first time - once playing Sandy in the touring production of Grease, and then again with the band in Adelaide :D She's a true performer on and off stage and according to everyone who's met her incredibly nice :D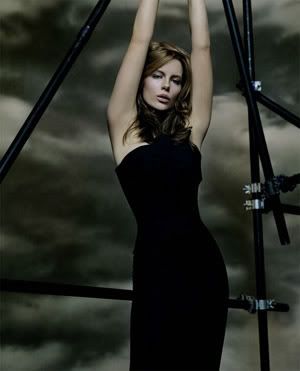 17. Kate Beckinsale
Actress - Click, Underworld movie series, Van Helsing, Serendipity


Another actress I both love and hate LOL I just saw her in Click the other day which she was pretty good in. I think the only time she's ever had me say she's a bad actress was Van Helsing, but I've loved her in everything else. I saw her in either Underworld or Serendipity first, but they're both awesome movies, and she's awesome in them.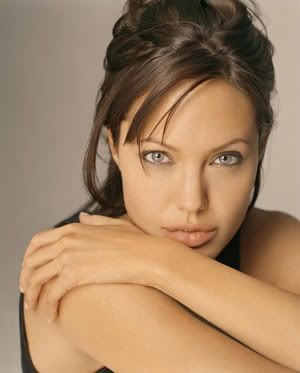 16. Angelina Jolie
Actress - Mr & Mrs Smith, Tomb Raider series, Girl!Interrupted, Gone in 60 Seconds, The Bone Collector


Brilliant, brilliant actress. That's all I can say. Every time I see her in a movie she captures my attention straight away. I think it was possibly Girl!Interrupted I saw her in first.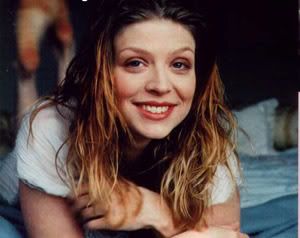 15. Amber Benson
Actress/part-time writer & BTS person - Supernatural, Latter Days, Cold Case, Buffy: The Vampire Slayer


I honestly don't know what to say other than my girl-crush for Amber simply comes from the fact that she is so inspiring, she does so much, and never fails to be connected to my favourite shows or actors. I honestly wish I knew her sometimes because this girl just breathes all-round success!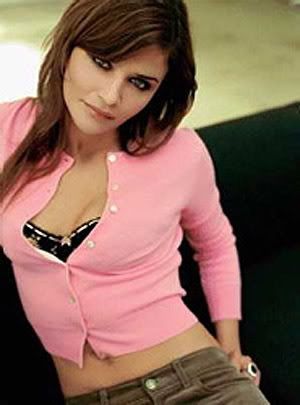 14. Helena Christensen
Model


Um, yah LOL Occassionally I'll like someone who's a model, and since I have this whole thing about lovin' Chris Isaak (OMG how was he missing from my list? ashif@$#!) and a slight obsession with the song "Wicked Game" in which she starred in the film clip, plus with all the commentary from Chris... it just spawned Helena-love.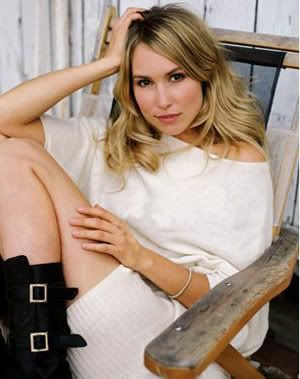 13. Sarah Carter
Actress - DOA: Dead of Alive, Final Destination 2, Smallville, Black Sash


Okay so this has got to be the funniest derision of roundabout love. I actually first discovered this girl as Drew Fuller's girlfriend. I then discovered I had seen her in Final Destination 2. Since I owned a copy of the movie I instantly looked it up. Sarah at first irritated me with her high squeaky voice and that overly-positive personality, but the more I saw her the more she won me over. I just recently saw DOA: Dead or Alive and she was absolutely awesome in that. Sadly I've never been able to see all of Black Sash but from this movie I could tell she would have been absolutely awesome in it. Here's a girl that can kick butt, and you wouldn't even think that when you first see her.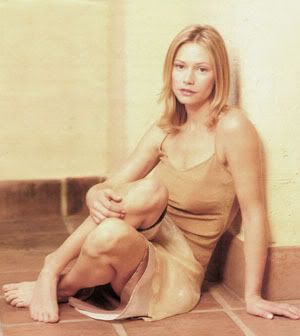 12. Meredith Monroe
Actress - Cold Case, House, Dawson's Creek


Ah well this was instant love. I adored Meredith's character on Dawson's Creek, and she's such a wonderful actress that if I see her name on anything I instantly run to watch it.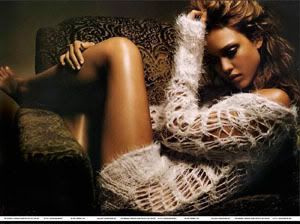 11. Jessica Alba
Actress - Fantastic Four, Dark Angel


Jessica I've loved since the days of Dark Angel (much like a lot of people). Every role she gets she seems to convey brilliantly. Still gotta see Sin City *pouts*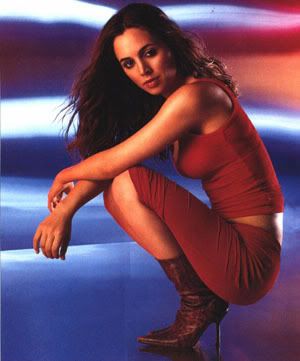 10. Eliza Dushku
Actress - Tru Calling, Bring It On, Soul Survivors, Angel, Buffy: The Vampire Slayer


Another one I discovered from Buffy. Eliza was an instant hit with me, a dark and damaged character with a lot of attitude. She seems to bring this to every role, and has crossed all genres with incredible ease. *adores*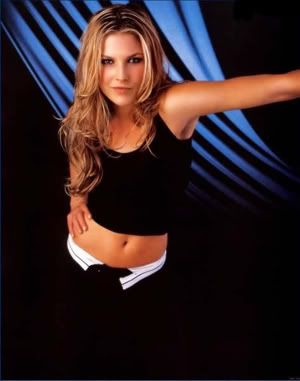 9. Ali Larter
Actress - Heroes, Final Destination movie series, House on Haunted Hill


Of all the characters I loved in Final Destination, Ali's was the best. She made me an instant fan and, especially after seeing her in House on Haunted Hill, I was convinced that she would be my all-time favourite actress. I didn't see much of her after that, but I kept an ear out, and to hear she was associated with a new show called Heroes peaked my interest. At that stage in time I was expecting her to be all decked out in a blue uniform ala Fantastic Four but the show has completely proved otherwise. Although I'm not an overly huge fan of her character, I still like Ali and I'm glad she's working on one of my favourite shows now :D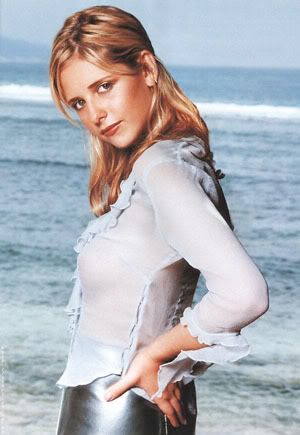 8. Sarah Michelle Gellar
Actress - Scooby Doo movie series, The Grudge movie series, Cruel Intentions, Buffy: The Vampire Slayer


Oh SMG how I ♥ you! I never realised how much I missed her until I saw The Grudge 2. Sarah's an awesome actress who, seriously, I'd love to see in any film. I love all her characters and everything she does. And, yeah, she's another of those kick-ass chicks (notice a trend? LOL)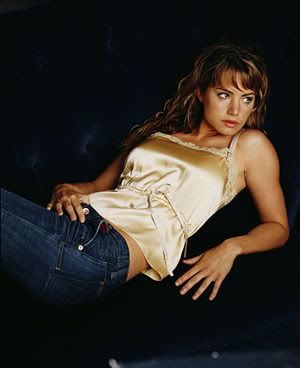 7. Erica Durance
Actress - Smallville


Erica's slowly but steadily climbing up my list. I *think* I've only seen her in Smallville where she plays Lois, but she is getting to the inner core of me with her snappy remarks. Plus I totally want to see The Butterfly Effect 2 now cause she's in it and I LOVED the first one.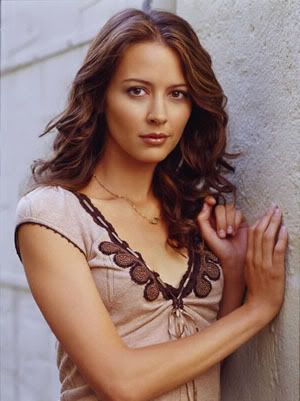 6. Amy Acker
Actress - Supernatural, Angel


Aww I adored Amy on Angel, especially when her character hooked up with Wes. She (after Glenn) were probably the two that kept me continually watching that show. She popped up again on Supernatural but I haven't heard much of her since then. I still love her though :D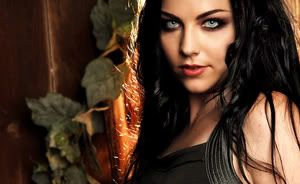 5. Amy Lee
Singer/Musician - Evanescence


Though I didn't entirely get along with Amy when I met her, I still admire her for her incredible voice and the awesome songs she produces. Plus through her band it brings forth that whole Gothicy element that I so love. Plus she's a good performer and incredibly pretty. :D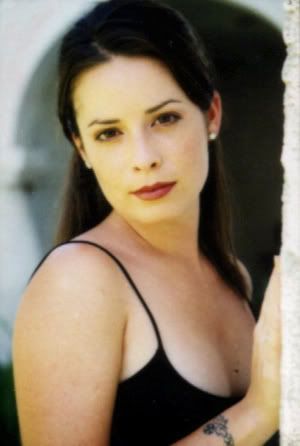 4. Holly Marie Combs
Actress - Charmed


I just ♥ Holly more than anything. Her portrayl of Piper was just brilliant and kept the show going for 8 years. She was the only one I could continually love and who never let me down with her acting skills. And she's a good crier *nods*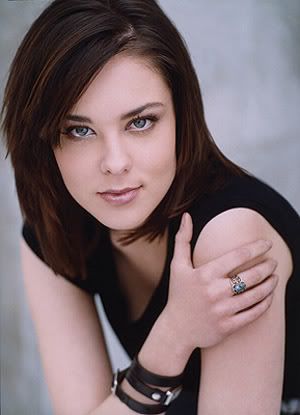 3. Anna Nalick
Singer (solo artist)


I can't even remember where... oh yeah LOL Okay I remember now. Drew Fuller recommended her song "Breathe (2am)" I believe, and my fellow musketeers who gathered his music choices loved it, and I was very slow into loving the song. After Latter Days however, the song reminded me of a song that was in the film (that features some early hour lyric) and I liked it. I saw the clip and liked it more. I cried to it coming home from Adelaide and also heard it when I landed. And when I finally got my hands on her album, I discovered that so many of those songs were me, my thoughts, like she was in my head. I felt an instant connection and the rest is history. Now I'm a big fan of her work.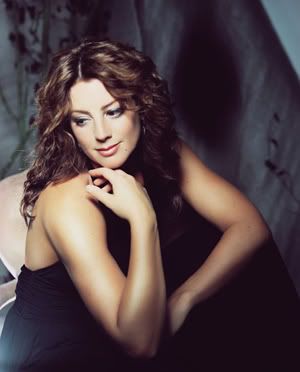 2. Sarah McLachlan
Singer (solo artist)


Ahhh Sarah is just an all-round brilliant person! The charity work, the songs, the wonderful person that she is. *dreamy sigh* This one was another recommendation by Darren Hayes from the band Savage Garden who was a big fan of her work at the time. Of course me being a fan of SG, I had to look into what he was talking about. "Building A Mystery" was out as a single at the time and I remember just impulse buying it (which I never do) as I walked past the music store. On the B-Side was "Angel" - one of her most well known songs now. I loved that song, and I tried to introduce her to the rest of my music class but they were somewhat ignorant at the time. Move 6 months to a year later, and suddenly everyone knows that song from the City of Angels soundtrack. Suddenly ppl know who Sarah is. And her fan base only continues to grow and grow, and I'm happy to say that I was a fan from the very beginning, simply based on an impulse buy! LOL




... and the #1 is....


... deadly obvious I know ...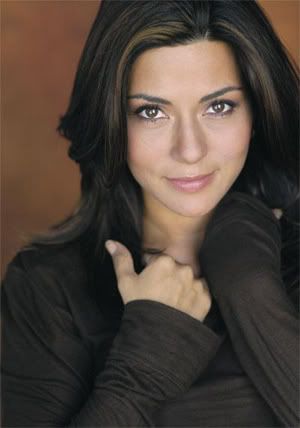 1. Marisol Nichols
Actress - 24, In Justice, Big Momma's House 2, Blind Justice, Cold Case, Charmed, Resurrection Blvd, National Lampoon's Vegas Vacation


Alright so everyone who knows me knows how much I love Marisol. I'm an avid follower. I never thought I'd be this passionate about a female performer, but I am when it comes to this girl. From her charity involvements off-screen to the strength she brings to her characters on-screen, Marisol is a remarkable person who is here to make something happen. She's inspiring, encouraging, and just a really nice, fun person. She's so determined and hardworking that she never gives up and keeps on keeping-on even when life throws her a curve ball. I'm so glad that she's had so many opportunities recently to express her talent. I only hope her star will continue to rise, and I'm happy to follow along with it. It's the least I can do after all that she's brought to me personally. ♥ u Mari! *huggles*